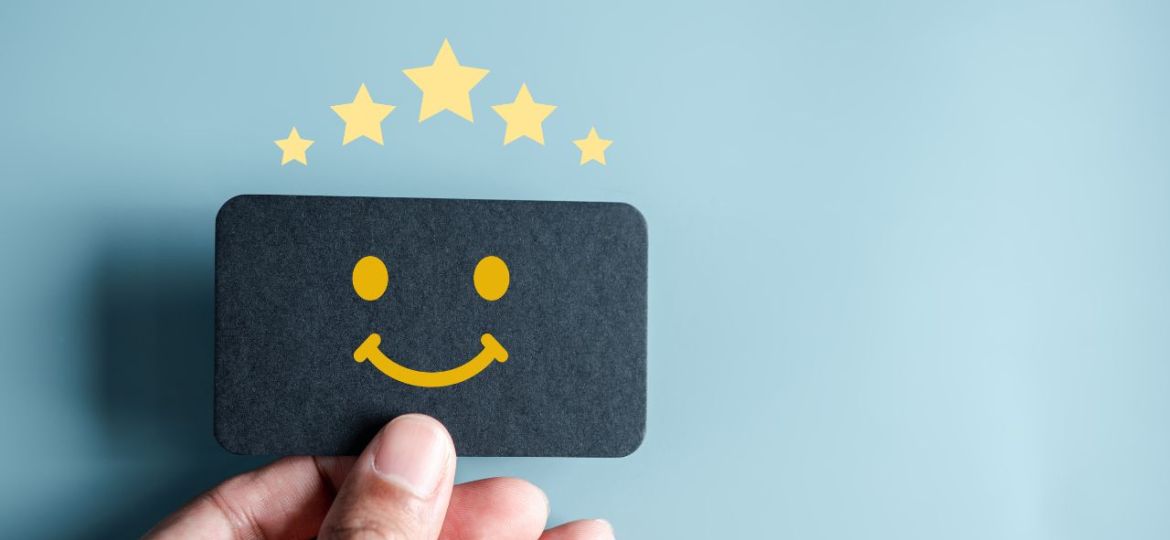 Did you know that 93% of customers read online reviews before purchasing a product?
That figure is probably higher than you'd expect. Therefore, online reviews are a critical part of the purchasing process – and indispensable in your online marketing strategy. It's high time to delve into this topic!
We'll outline the pros and cons of online reviews for you and guide you on how to accumulate more reviews.
How important are online reviews? Consider your own behaviour. Before you make a purchase online, you likely want to know everything about a product, right? That includes images, colours, dimensions, you name it. While this information is useful, it doesn't tell you about the experience.
The independent opinions of other consumers are truly valuable additions. They inform you about the product experience, aspects often not visible in just a photo or a vendor's video.
Imagine you're about to buy a new phone; what are the chances you'll quickly read what other websites are saying about the device? Or before you plan to order a washing machine, you'll first check what others think of the price-quality ratio. You might even watch YouTube tutorials on the user-friendliness of your video doorbell before purchasing it.
Online reviews can provide that final nudge, the exact push a visitor needs to make a purchase, ensuring they choose your business over your competitor's.
How often do you read online reviews before making a purchase? Probably more often than you think!
Benefits of Online Reviews Particularly positive reviews have a beneficial impact on your business. Generally, visitors are willing to spend 31% more on a business with excellent reviews. That's what you want, right?
Additionally, there are other benefits to positive reviews:
Winning trust from your customers: Trust is the foundation of an online purchase. It's challenging to gain and very easy to lose. That's why online reviews are essential: potential customers read from others what to expect and whether your company is trustworthy.
Improving your services: Nothing is more valuable than receiving feedback from your target audience! You're in direct contact with your customers and receive their experiences. This way, you can easily map out your customer's journey and see where improvements are necessary.
SEO: Unexpectedly, online reviews also contribute to strengthening your SEO position. Google considers reviews on Google Business profiles, third-party sites like Trustpilot, and even testimonials on your own website when determining SEO ranking.
Okay, online reviews are important. But how do you collect them? It's always nice when others tell you what doesn't work. But it's even nicer when you also get useful tips you can immediately act upon. Here we go! Below, you'll find six handy tips for collecting online reviews.
Use multiple platforms: Many visitors start at the beginning: Google. However, receiving many (positive) reviews on Google is important, but building a reputation on multiple platforms is also beneficial. Consider platforms like Klantenvertellen.nl or Tweakers.com, social reviews on Facebook, and sales platforms like Bol.com and Marktplaats (if relevant). Don't forget your own website! Testimonials also contribute to your reputation. Plus, using multiple platforms is good for your SEO ranking. Win-win!
Ask your customers for reviews: In some industries, asking for reviews is almost a given, especially in restaurants, hotels, or other hospitality venues. However, in many other sectors, reviews are less common. Yet, you can certainly ask your customers to write a review, as they often don't do this spontaneously, especially if there aren't many other reviews.
How do you ask for reviews? With these three tips, you'll get the best results:
a. Ask for honest opinions: Of course, you prefer positive reviews, but it's not right to ask customers to write only good reviews. Instead, ask for an honest review, maintaining the credibility and providing genuine feedback you can use!
b. Make it easy: Most importantly, it should be possible to post a review within a few clicks. You're asking your customers to do something for you, so simplify it by using a CTA button on your website or email, providing your social media or review websites on your business card for quick access, or targeting phone users by texting or messaging a link or using a QR code.
c. Reward customers (but not too much): To lower the threshold, you can offer a small incentive in exchange for writing a review. However, don't do this too often, as it can lower the quality of the reviews. Reviews should be about sharing experiences, not just getting something in return.
Motivate your team to approach customers: If you work in various teams or locations, encourage team members to collect reviews. Make it a competition or offer a reward for reaching a certain number of reviews. A bit of friendly competition can provide extra motivation!
Use micro-commitments: Another way to obtain reviews is by having customers make a mini-commitment. When a customer agrees to write a review, a small bond is formed between the customer and the company. This commitment, known from Cialdini's 7 principles of persuasion, ensures customers are more likely to keep their promises, fostering trust and loyalty.
Timing is key: The timing of asking for a review is crucial and relates to the purchasing process. For immediate products or services, ask right after the purchase. For those that take time to show results, wait until it's relevant. For ongoing services, interim reviews are valuable.
Active webcare helps: Honest reviews include negative ones. Show you handle complaints well, and potential customers will trust you'll manage any issues they might have. Also, actively responding to and sharing positive reviews shows you appreciate your customers.
But… always be honest! Now you know the value of good reviews and how to gather them. It might be tempting to write or commission fake reviews, but aside from being unethical, this severely damages your company's credibility.
Fake reviews are usually easy to spot:
They offer little personal information on a fake profile.
They may contain links to external websites or product pages to distract potential customers.
They are often copy-paste reviews posted multiple times.